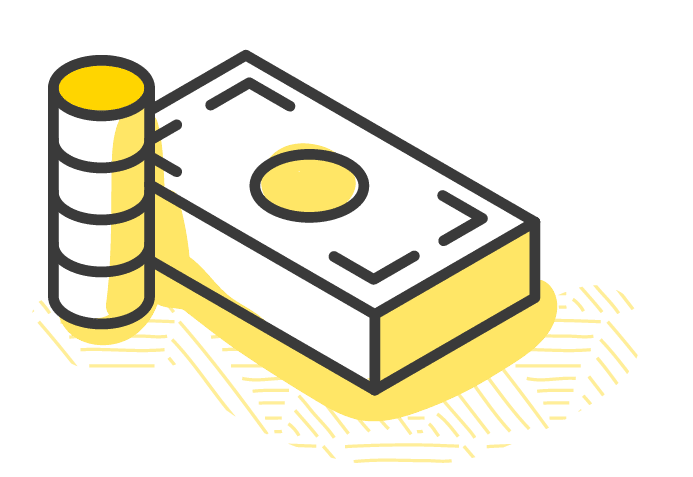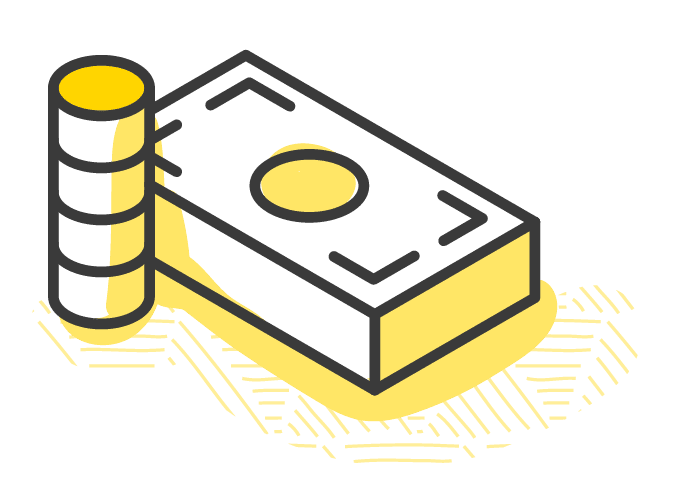 Mortgage brokers making a difference.
Work with experienced mortgage brokers who partner with you to get the outcome you want in the home loan process. You will deal with only one broker throughout the entire journey, from the initial coffee catch up, to approval, settlement and beyond. Through these one-on-one interactions, your goals and objectives are priority number one. Personal service and your experience throughout the process is the cornerstone of our business. Talk to our brokers today to get a loan designed for your needs. 100+ 5 star Google reviews from clients helped throughout the home loan process. Our team work tirelessly to ensure every one of our clients are thrilled with their outcome, and they become our biggest advocates.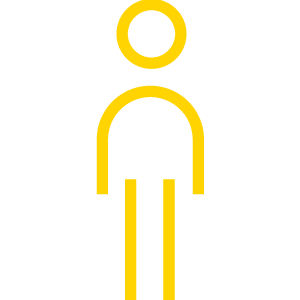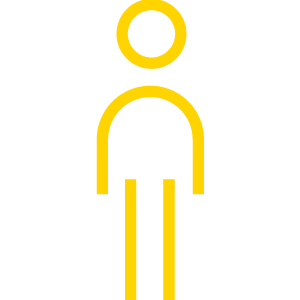 Direct access to
over 30 lenders
You don't just have to go with the big 4 banks. With access to over 35 lenders, you can get a loan to match exactly what you're after. Whether you are buying your first home, an investment property, or are looking to refinance your loan, you and your goals are our top priority.
Know what
the banks

want.
Our brokers know the banks, their credit policies, and the applications they look for, inside and out. When it comes to getting your application approved, experience and insight into lender policies is paramount to success. Before applying with any lender, potential matches for you based on your current financial status and circumstances are identified. This means that your application is submitted to the lender based upon your needs and goals.
After internal checks, any potential issues are mitigated before application submission. With Link Advance you can be sure that every step is taken to ensure your loan is approved and approved quickly.
What our clients are saying.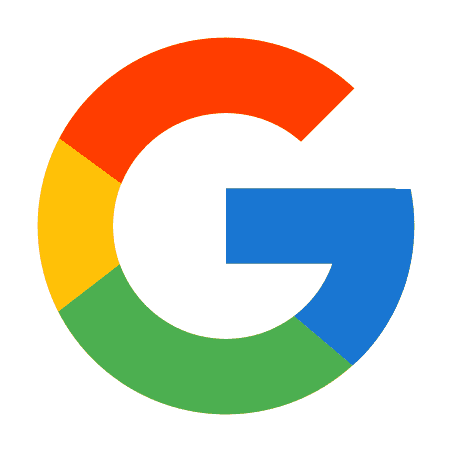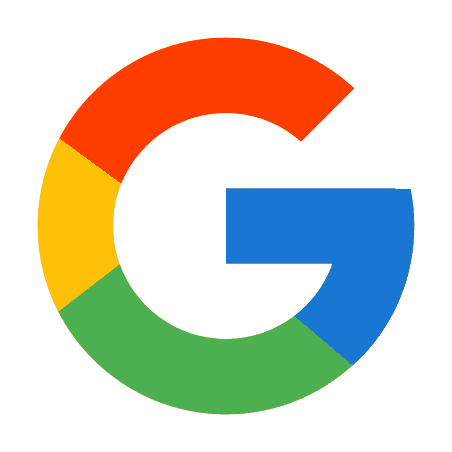 120+ reviews with a 5-star average
Super quick and easy process, won't do finance anywhere else. Hugh is a gun!
Ben Stefanou
21:47 07 Dec 21
Hugh was an amazing recommend from my partner's friend. From the very start of the process when my partner and I were dipping our

...

toe into seeing what we could borrow, to finally getting our first home, Hugh supported us the through the whole journey.Extremely responsive and generous with his time, Hugh made the first home buying experience as smooth as it can get. You've got nothing to worry about with him in your corner. We would highly recommend!

read more
Hugh has been awesome throughout our first home buying experience! He is always punctual and great with his communication at

...

every stage. He even went out his way to come to our place to collect essential documents. Highly recommend Hugh if you're looking for a brilliant broker.

read more
Jonathan Koh
06:25 15 Nov 21
Hugh is the best of the best. Absolutely nothing was too much trouble throughout the whole process of buying my first home.

...

Hugh was super responsive, organised, has strong attention to detail and made sure the whole process went smoothly. Hugh was always able to answer my questions and didn't make me feel silly no matter how silly they were. Hugh made sure I got a great deal and that everyone was ready well ahead of settlement. I could not recommend Hugh more - he made buying a house an easy and stress free process

read more
Hugh has been incredibly helpful throughout the process of obtaining a mortgage to purchase my first home! He kept me constantly

...

informed and guided me through anything that needed to be done on my end. Very grateful for having used Hugh as a broker during such an important time in my life, couldn't recommend more!!

read more
Bella Agius
01:10 04 Nov 21
I went through Hugh from Link Advance for both my purchase and refinance, and the process was seamless both times. Hugh is

...

responsive, communicates perfectly, and takes all the stress out of the process. If you haven't caught up with Hugh and chatted about mortgages yet, you haven't really lived

read more
Genuinely an amazing mortgage broker and an all round awesome human. Hugh was recommended to me by a friend and I couldn't have

...

been more impressed with how professional, informative and helpful he was in facilitating my purchase. Hugh goes above and beyond to help and I'd definitely recommend him for anyone looking to buy a property. Thanks again Hugh!

read more
Joshua Kohout
12:17 10 Oct 21
Having had no experience with brokers before, I am glad that I decided to contact Link Advance when I refinanced my loan. It has

...

been nothing but a smooth process. Hugh rang me within 10 minutes of me requesting contact via the website! The turn around times were also impressive resulting in an amazingly quick approval.Each step of the way, Hugh was in regular contact with me via phone or email. He is a pleasure to deal with as he is both professional and friendly. I really appreciated his patience answering my numerous questions. I will definitely be going through Link Advance the next time I need a broker!

read more
We worked with Hugh as our Mortgage Broker for the purchase our first family home, from start to finish Hugh has gone above and

...

beyond to provide comprehensive advice, knowledge and support. For an experience that initially seemed so daunting, Hugh has completely changed our perspective and has made this a seemingly stress-free process. We are forever grateful for the knowledge he has instilled in us to move forward in our first home purchase and will definitely be recommending him to everyone we know.Thanks again Hugh, you are an absolute legend.

read more
Katie Macri
00:28 10 Sep 21
Amazing! Fantastic! An absolute joy to work with! I cannot stress how great Hugh Dellit from Link Advance is as a mortgage

...

broker. From first meeting Hugh is very professional and extremely knowledgeable. You feel safe knowing he'll get you the absolute best deal possible! I highly recommend getting in touch with Hugh if you need a solid, reliable and down to earth broker. I will definitely be reaching out when buying more property in the future.Are you googling "best mortgage broker" and scrolling through site after site like I was? Stop! Contact Hugh now and know you're in good hands.

read more
Working with Hugh was such a breeze, and we absolutely recommend him. We went to Hugh with little knowledge about home loans or

...

the borrowing process, but with Hugh's excellent knowledge and communication we had a successful and stress-free first home-buying experience.

read more
Lauren and Charlotte
04:21 30 Aug 21
My partner and I used Hugh as our mortgage broker to purchase our first home. Hugh was incredibly helpful and was with us

...

throughout the entire process, starting from preparing our first offer. Hugh's knowledge and perspective helped us to make our decisions along the way. We cannot be more thankful for such a responsive and reliable person during a rathee stressful time.

read more
Hugh is a brilliant, effective communicator who was able to meet several times to suggest the best loan solution that suited our

...

specific needs and requirements. He followed all things up and made the whole process an ease. Always had time for us and went above and beyond. We'd highly recommend Hugh to anyone looking for a fantastic mortgage broker.

read more
Shauna Mc Colgan
05:39 05 Aug 21
Highly recommend! Hugh was such a great communicator and kept us up to date throughout the entire process.
Mitch Kekwick
00:24 05 Aug 21
Hugh is the height of professionalism! Not only will he go above and beyond for his clients but in the process makes meaningful

...

connections and entirely eases the normally stressful process of purchasing a home. 5 Stars isn't enough!

read more
Bethany Wilson
22:49 13 Jul 21
Hugh is the essential person you need on your team when buying a home. He is an expert in the industry and was able to manage

...

several factors when applying for our home loan. This included using a guarantor and utilising the first home super scheme - Hugh is across it all. Highly recommend Hugh to all our friends and family.

read more
Elle Sweeney
03:35 29 Jun 21
Highly recommend Hugh from Link Advance. He has made our home loan process a breeze. Being first home buyers we needed all the

...

help we could get, having Hugh guiding us the whole way has been invaluable. Anyone buying a home needs to have a chat with Hugh - you'd be mad not to!

read more
Hugh from Link Advance is the only broker that I refer my clients to. He knows his stuff, is super organised and is very

...

responsive with all of our clients. Thanks for making my life easier and less stressful Hugh!

read more
Ryan Stimson
04:58 16 Jun 21
Hugh is the bossman. Great professional service and had super quick turn around during quite a hot market. If I ever need help

...

again entering into an eye watering amount of debt, it will be with Hugh by my side!

read more
Xavier Hatch
09:19 24 May 21
I did not realise what an ordeal it is applying for a mortgage!! Oh my god the paperwork! I could not have gone through the

...

process of buying my first home without Hugh's patience, diligence and streamlined processes. He arranged everything for us from start to finish, had multiple options ready for our specific needs and worked around the clock to get it approved super fast. Thanks again Hugh!

read more
Alexandra Kirkwood
08:45 24 May 21
We found Hugh to be very professional and helpful. From getting pre-approval on short notice so we could confidendently bid at

...

auctions, to answering our numerous emails during settlement, Hugh was always quick to respond and happy to help out.

read more
Hugh has been a huge help to myself and my partner through the duration we have worked with him. He is highly professional, makes

...

you understand everything throughout all the contracts, very responsive and very good guy. Highly recommended to anybody and will definitely recommend him to friends / family.

read more
Brad Sweeney
08:15 19 Apr 21
Hugh is an absolutely fantastic broker! He provides a very reliable, professional service and is great at keeping you updated on

...

the progress of an application / steps next! I would recommend him if you are looking for a broker!!!

read more
Arieta Park
03:28 29 Mar 21
We could not rate Hugh more highly - extremely professional, approachable, hard working and smart. Moving interstate, some banks

...

thought we were high risk, however Hugh was able to find the right bank for us. As first home buyers we truly appreciated his support and guidance. Thank you Hugh! A+++

read more
Claire Margan
05:05 22 Feb 21
My partner and I are blown away by the exceptional level of Hugh's professionalism, knowledge and ingenuity. Buying a first home

...

is nerve wrecking, specially for individuals like us who are new to the country, let alone the real estate market. Hugh explained the whole process to us in a way that newbies would understand clearly, welcomed and answered all our questions, and took care of the smallest details for us to expedite getting our loan approved! We felt very well looked after and I felt he took the extra mile or two for us and I couldn't thank him enough! He has set for us a very high standard and would definitely recommend him to anyone that needs a mortgage broker.P.S. He looks a lot like Paul Rudd which has nothing to do with being an awesome mortgage broker, but it's a pretty cool bonus. Haha!

read more
We just settled on our first home!! And we cannot thank Hugh enough - he was an absolute powerhouse and made what seemed

...

impossible, possible. If you're buying a place - run 🏃‍♀️ don't walk to see these guys. The level of expertise, professional service and advice has been invaluable for us. We loved working with Hugh - with a great sense of humour and integrity - he was incredibly responsive and reliable - organising all the finer details for our loan and settlement in lightning speed. Thank you Hugh and Link!!! 😍

read more
We were referred to Hugh by our friends who had nothing but positive words to say about dealing with him so thought we we give

...

him a crack. We found him to be very professional and personable and he worked extremely hard for us. We needed a really quick approval and he got it done when we didn't expect it would happen. Kept us in the loop every step of the way would highly recommend Link Advance to anyone.

read more
David Wood
23:35 12 Jan 21
We found Hugh to be friendly, reliable and so helpful! His knowledge of the industry is excellent and his service was first

...

class. Hugh was so generous with his time, always considerate and genuinely wanted to help us get the best outcome. He kept us informed and answered the million questions we had (without delay) which we are really grateful for.Thanks Hugh !! And I will continue to recommend you to anyone and everyone looking for a broker 🙂

read more
Laura Ryan
11:01 06 Jan 21
I sent an email to Hugh asking a few questions about the home buying process and was called back almost immediately. He has been

...

nothing but friendly, professional and super helpful. We put in an offer and had it accepted before even applying for a loan but with his help everything was approved within days of the application - He really took the stress out of everything, helped speed up the process and explained each step thoroughly. I would definitely recommend Hugh, couldn't have done it without him! Lifesaver!

read more
We met with Hugh at the start of our property buying journey, the advice and service he gave us was both practical and

...

straightforward. We recommend Link Advice to anyone looking to purchase their first home. Thanks Hugh!

read more
Leighton Winsloe
07:28 01 Dec 20
Hugh has been fantastic in helping myself and my wife to gain finance quickly as our dreamhouse came on market quicker than

...

expected. He was great in explaining a complicated process that we had never experienced and has provided great after care, we never felt he was simply there for his commission. I would highly recommend Link Advance

read more
Stefan Ellis
08:49 02 Nov 20
Highly recommend working with Hugh to sort out your home loan. As first home buyers, Hugh gave us an abundance of information,

...

was very responsive and delivered great results which put our minds at ease during a stressful time.

read more
Madi Elliott
07:19 30 Oct 20
Hugh has always been really informative and just an absolute pleasure to deal with, even when I only had nothing but questions

...

and more questions! Deciding to let Hugh source the best deal for me was a great decision (pat self on back). Hugh is genuine, patient and so responsive! I felt very well looked after during the process. I have not received anything but top-notch quality service! Down-to-earth but professional at the same time. Really takes the pressure off from the whole process when you have someone like Link Advance on your corner. Made everything so easy!

read more
Amelia Tan
11:13 29 Oct 20
Hugh from Link was able to help us knock years off our mortgage and provide great advice on which lenders would suit us! Can't

...

recommend Hugh highly enough for anyone looking to refinance.

read more
Christian McGrath
02:17 15 Oct 20
I can HIGHLY recommend Hugh, he went above and beyond for us (who were clueless!) and helped us along every step of the way. Very

...

understanding and professional and makes the whole process a breeze. 10/10 👍

read more
Colin Farrelly
09:20 29 Sep 20
I cannot recommend Link Advance enough - Hugh is passionate, informative and reliable and he genuinely cares for his clients. For

...

an experience that can often be stressful, it makes such a difference to have someone you can trust to provide authentic advice. My partner and I have been working with Hugh from interstate - his knowledge of the property market, especially during the pandemic, has been an asset.

read more
Caitlin Fitzgibbon
09:01 29 Sep 20
We recently needed some business finance solutions and Hugh went above and beyond in not only finding the appropriate lender, but

...

one that would suit our business and expectations, at this point in time. We are very pleased with his recommendations, and we look forward to doing more business with Hugh and his team in the future, they are a pleasure to work with and very much consummate professionals.

read more
Dave Andrews
03:05 22 Sep 20
Hugh has been fantastic in helping me find my first home. He's got your best interests at heart and guides you through every step

...

of the way. Highly recommend Hugh!

read more
Hugh has been responsive, transparent and supportive throughout the whole process. Highly recommend.
Jacob Krusche
20:49 02 Sep 20
My wife and I put an offer in on our first home and luckily we're put in contact with Hugh straight away. My wife and I both work

...

full time and were worried about the time and effort it would take to get finance approved, thankfully High made the process simple, easy and all up only took less than a week. Couldn't recommend him enough!

read more
Edward Ross
06:15 02 Sep 20
Hugh was recommended to us by a mutual friend, and aren't we glad he was! Hugh was extremely knowledgeable, responsive,

...

professional and a pleasure to deal with throughout the whole process of organising finance for our new home. We would 100% recommend Hugh and would not use anyone else.

read more
Jessica James
04:44 28 Jul 20
Hugh was extremely knowledgeable, polite and helpful. My partner and I had nothing but great experiences with him. I would

...

recommend him to anyone looking to purchase their first home

read more
Benjamin Jarmey
00:51 23 Jul 20
I recently refinanced my home loan through Hugh and he made everything so easy for me from start to finish. He made what seems

...

impossible for me to achieve, possible. I originally found the idea of refinancing overwhelming but Hugh was extremely helpful and made it such an easy process for me. I'm beyond happy with my experience, his service and the outcome. I would highly recommend you and your team to anyone and if I ever need anything like this again in the future I know where to go! Thank you 🙂

read more
Brodie Prefontaine
01:48 10 Jul 20
Hugh provides a fantastic service. His professionalism, clarity and support has made our first-home buying experience much less

...

stressful. Would definitely recommend.

read more
Alex Binnie
12:22 08 Jul 20
Hugh made purchasing our first home a stress free event! He was prompt in response to communication, transparent regarding the

...

whole process and was a pleasure to deal with! Will be recommending him to friends

read more
Olivia Reynoldson
11:14 08 Jul 20
Hugh provided us with a great service, but more importantly, peace of mind that we were in capable hands.
jamie grieve
00:24 23 Jun 20
Hugh was a great support to us when purchasing our first home. He made the process as clear as possible and managed our

...

expectations the whole way through. 10/10 would recommend!

read more
Emily McCarthy
05:50 22 Jun 20
Hugh was amazing. Achieved a great result, was proactive in foreseeing and resolving any obstacles so things went smoothly for

...

us. 10/10 would use Hugh again.

read more
Jarvis Archer
02:25 11 Jun 20
Being first home buyers in Australia, Hugh could not have been better with all the amazing support and guidance he has given us

...

throughout the process. It has been so smooth and easy dealing with Hugh, he is available for any questions at any time, keeping us up to date with everything. We could not be happier with his work and service. He has been and is just amazing!!

read more
Alejandro Vidales
22:45 05 Jun 20
We truly could not recommend Hugh more! He was incredibly professional and knowledgeable throughout the whole home-loan process,

...

even providing us updates on our loan application when there was no update, just to let us know he was onto it. He made what I'm sure can be a very stressful process and absolute breeze for both myself and my partner.

read more
Rebecca Frost
08:33 18 Mar 20
Hugh founded Link Advance to provide his clients an unparalleled experience when it came to getting a home loan. He works to ensure every client is receiving genuinely outstanding assistance in all matters related to lending. His clients love his fun and friendly personality, making him very approachable, and the whole lending process more enjoyable.
With Hugh as your broker, you know you have an expert on your side who is ready to fight for a great outcome for you. With his previous experience in real estate and property brokerage, Hugh knows the ins and outs of the industry, overcoming many challenges to always get the best results for his clients. Backed by his genuine insight into the evolving financing landscape and problem-solving abilities, Hugh will find you a loan designed around your needs.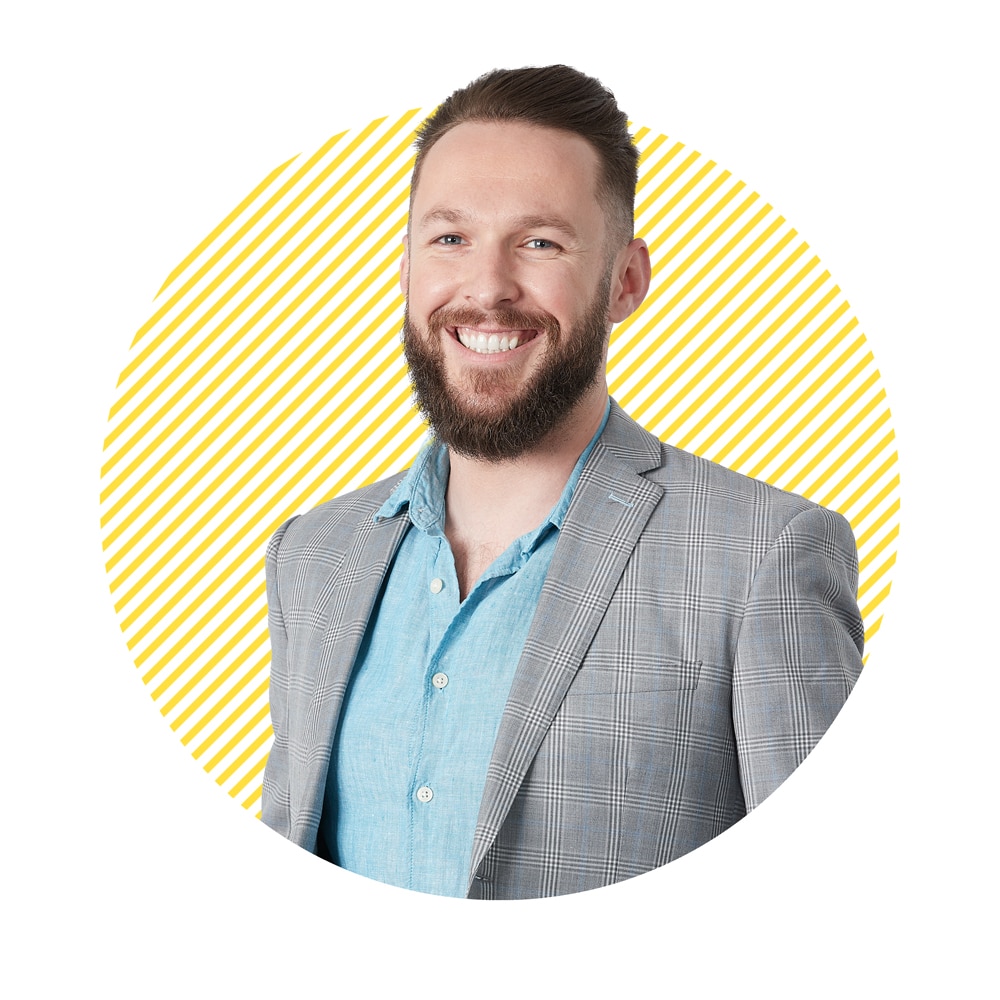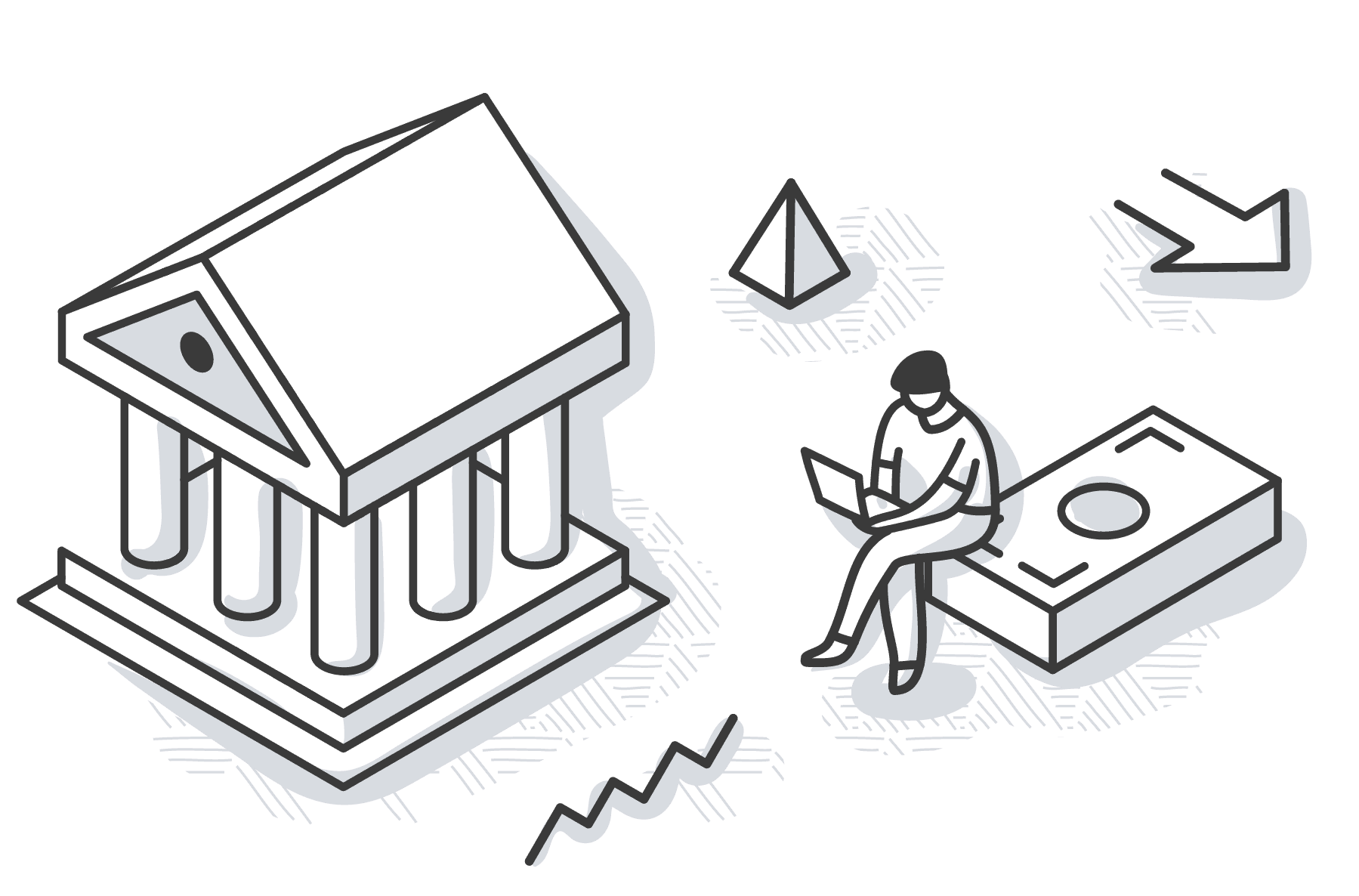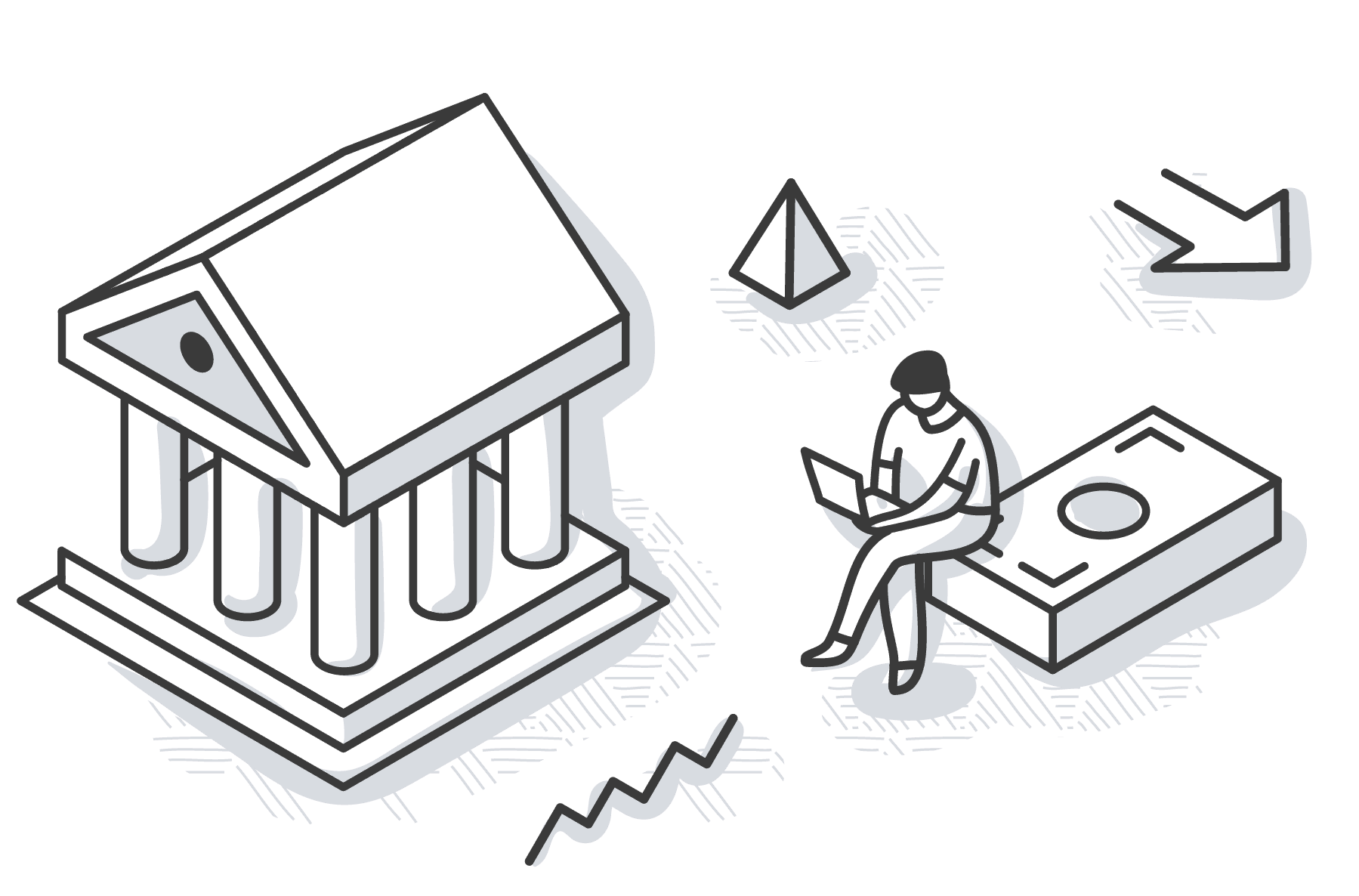 Simply walk us through what you're looking to achieve. We'll take the time to explain the lending and finance landscape, and start to map out a plan for you. For many people, this will occur years before they're actually planning on buying.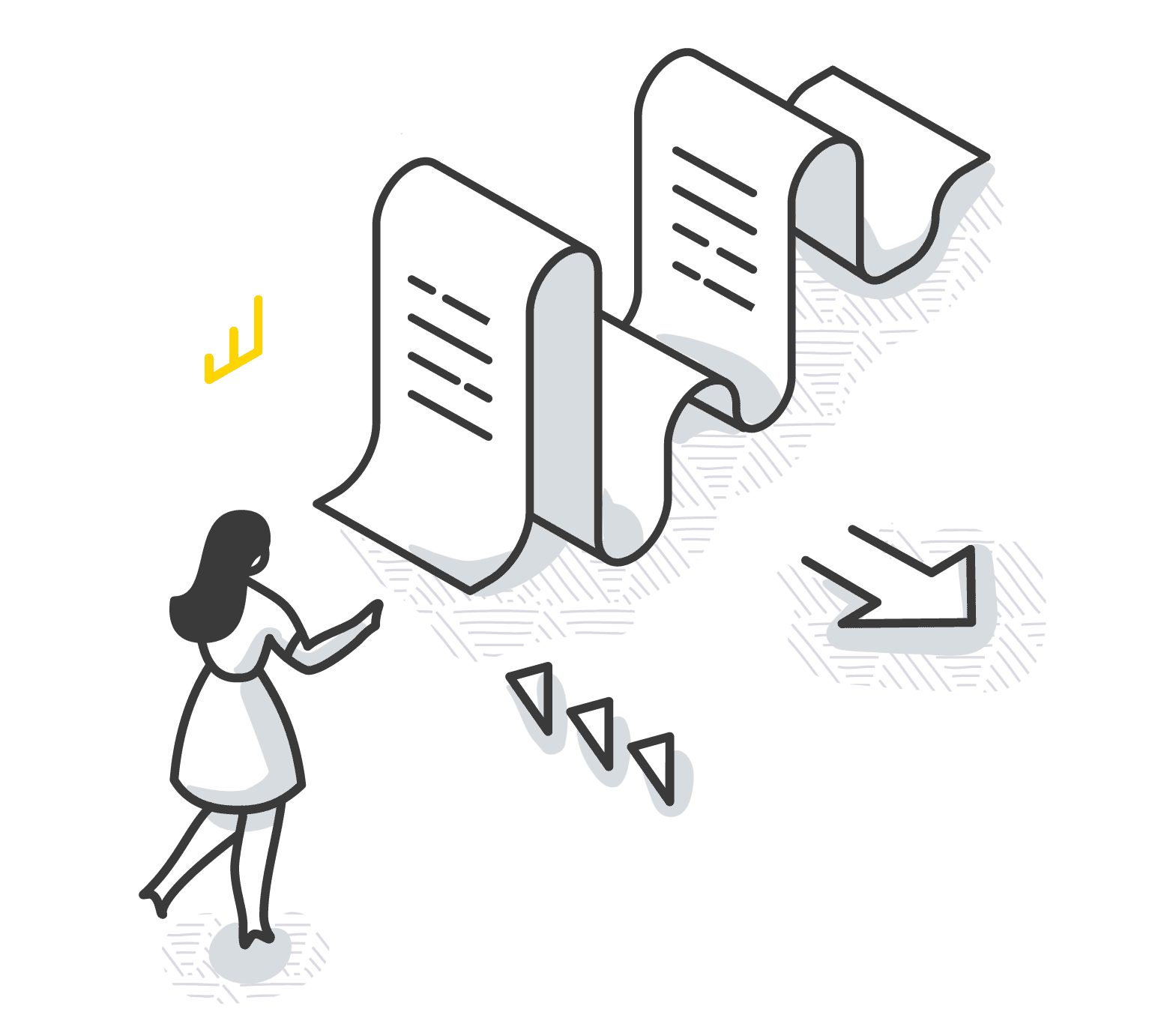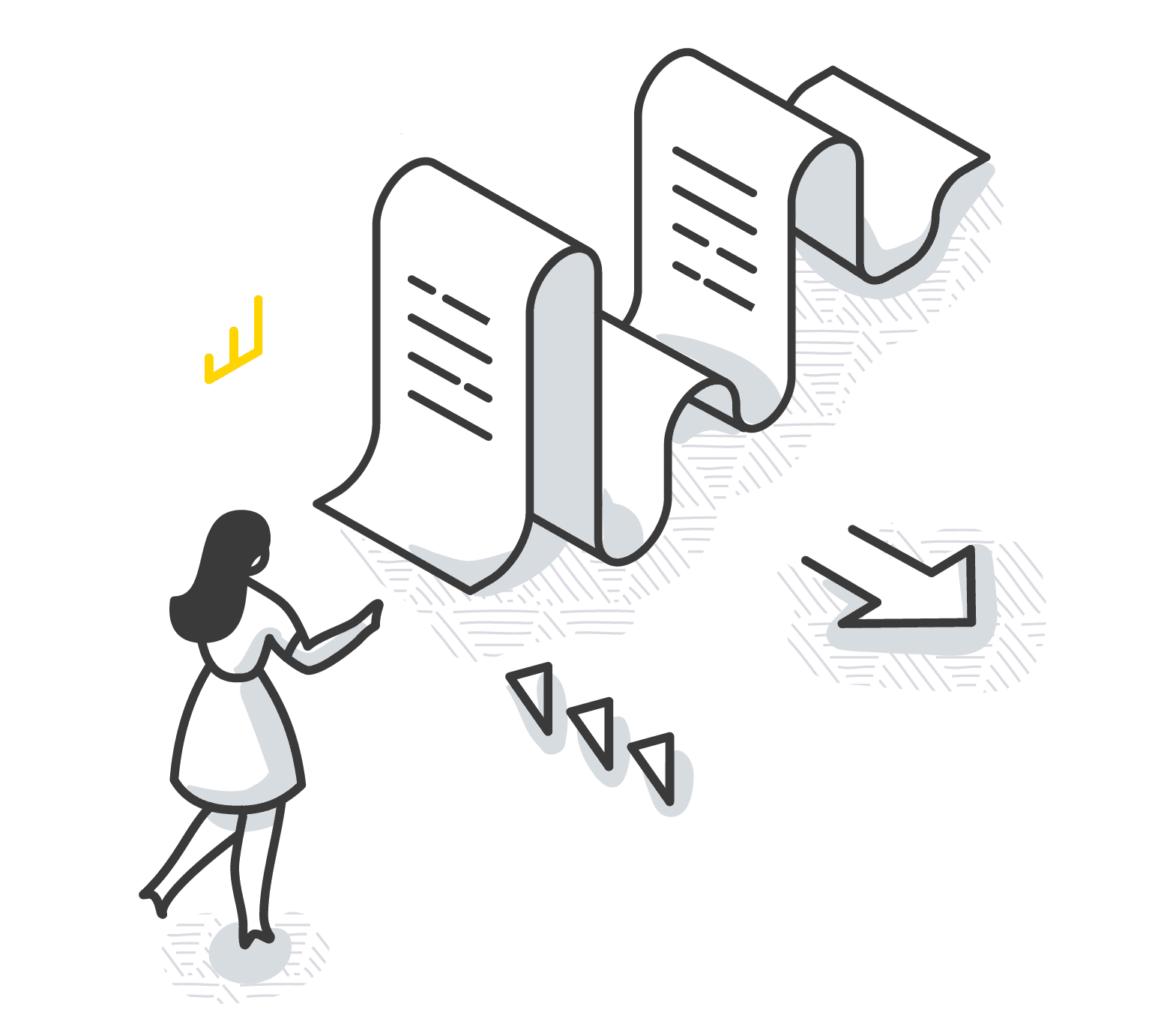 Sound overwhelming?
It doesn't need to be.
There are a lot of people who will review your home loan application throughout the process. Often it can be touched by up to 20 different companies. That's where a broker comes in. Not only do we help you get a great loan for your circumstances, we also deal with everyone who interacts with your loan, ensuring that it stays on track and has the best chance of success. We do all the work, so you don't have to, allowing you to focus on moving into your new home as we keep you up to date.
Start your home loan journey

today.